GWD 2018 Global Press Release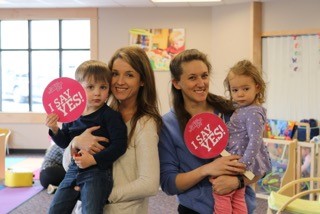 GLOBAL WELLNESS DAY: Saturday, June 9, 2018
Theme in Fourth International Year: Kids' Wellness!
Goal to Decrease Depression, Obesity Rates, Crime Rates with Pre-School & Elementary Programs
4,000 Locations Celebrate in 100 Countries with Free Wellness Activities
Istanbul, Turkey — Saturday, June 9, 2018 will mark the seventh annual Global Wellness Day (GWD) celebration and the fourth time the special day is being celebrated internationally. This year over  4,000 locations in more than 100 countries are celebrating GWD by offering a range of free, non-commercial,  health & wellness activities for the public.  With a motto of "One Day Can Change Your Whole Life," the theme for Global Wellness Day 2018 is the KIDS PROJECT and the goal is to decrease the worldwide dep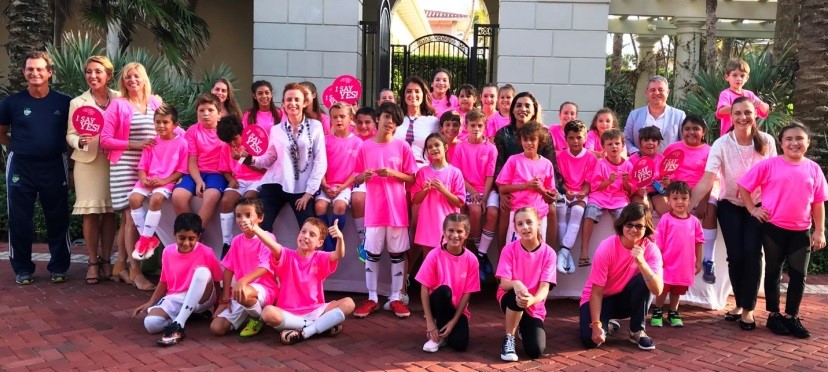 ression, obesity rates and even future crime rates.  
Working with universities, clinics and international wellness leaders, Turkish GWD founder and cancer survivor, Belgin Aksoy Berkin, has developed a curriculum for the Kid's Project that can be implemented in the 2018/2019 education year.  For preschools it is as simple as a five-minute wellness circle time each morning and at elementary schools it is one-hour wellness class per week. The project will focus on three key areas: Self-Love, to let go of shame, anger, blame and to feel at peace, learning to accept themselves and others, even fighting depression. Breathing, to improve their health and manage their stress and learn self control;  and Mindfulness (mindful eating to mindful nature walks) to improve their emotional and physical wellbeing.
Aksoy Berkin's dream of a day to celebrate wellness has inspired an international network of over 86 volunteer Global Wellness Day Ambassadors, 3 Advisors & 23 Key Supporters to organize complimentary wellness events around the planet.  Nepal, South Korea, Norway, Macedonia, Zimbabwe, Dominican Republic, Guatemala, Kenya, Malawi, and Montenegro are the new countries that are on board for this year.
She explains that her idea from the beginning was that wellness is not a luxury but the inherit right of every individual.
''We go to school from the age of two, hoping that the education system is going to help prepare us for our future," says Aksoy Berkin, "but nobody is teaching us how to live, how to breathe, how to be mindful and how to love ourselves as these are things that are essential to be a happy adult in the future. Kids never learn in schools the fact that people can't love others without loving themselves first. Focusing on physical and mental wellness at such an early age is so important that it can even help decrease the worldwide depression and obesity rates, even future crime rates.''
"In an era where global consumer culture is mostly damaging the concept of childhood and kids are ending up unhappy and unsatisfied," Aksoy Berkin continues, "we want to teach children how to  integrate wellness practices into their lives on a daily basis and to carry on those practices throughout their lives."
Look for the hashtag #GlobalWellnessDay to follow what happens from one end of the world to the other on June 9.
Below are a sampling of celebrations planned for Saturday, June 9, 2018 – which range from entire cities joining together with family friendly wellness activiteis to hotels and community centers offering complementary activities ranging from forest bathing to drum circle cermonies; from Tai Chi to Junior Chef Challenges.  The amount of complementary activities all organized by volunteer ambassadors is breathtaking, as you can see below;
Brazil – Always a supporter of kid's health GWD team is creating a school program that will include; dancing classes, environmental management and sustainable agriculture, plastic bottle collection, healthy food menus at school cafeterias and mediation classes led by the All Mind Alive NGO.  GWD will also focus on the food options of the school canteens (snacks and meals) and cooperate with all Mind Alive NGO (meditation for kids).
Nepal – 2018 will be the first year of GWD in Nepal. A Buddhist teacher will give a short talk on compassion in action and a popular, traditional Nepali Band will play.  The team will distribute 100 kid-friendly animal themed potted plants for each child to take home and nurture for 5 years and then those 100 plants will be planted in a community forest with the help of Wild Life Conservation Nepal (WCN).  The NGO will also begin implementing the GWD Kids Project in the 7 pre-school and secondary schools they currently work with.
United Kingdom – GWD will be hosting community wide outdoor exercise classes and family picnic lunches in Norfolk, Devon and Cornwall.  To encourage better posture – which is so needed with today's texting and video game playing children – a Pilates in the Park sponsored event is being organized for area children.  To show that they are giving importance to the wellness of their community, the students of the University of Derby in UK, have prepared a celebration event program that focuses on GWD 7 Step Manifesto.
Hungary – GWD celebration activities will focus on wellness lifestyle, healthy dining and healing water in 2018. To also focus on kids related wellness activities, GWD team is going to cooperate with elementary schools, gymnastic classes and sport / fitness groups. Some of the institutions that will involve kids activities are; IWI – International Wellness Institute, Hungarian Dietetic Association (MDOSZ), Vajk-sziget Általános Iskola (Elementary School Budapest), Nyolcütem az Ifjúságért Egyesület (Julianna Református Általános Iskola).
Mexico – There will be three large GWD celebrations in Mexico this year  in San Miguel de Allende , San Luis Potosi and Tecate, home of Rancho La Puerta.  This is the third year Tecate host an event, with over 1,500 attendees – many families with children – are ages expected.  As in previous years, Baja California State Capital City has organized a photography contest which was based on GWD 7 Step Manifesto.
Serbia – GWD's main event will be held at Main squer Mountain Zlatibor and the activities will include; a pop music concert "Blaza i kljunovi," games for children and Ethno dance.  Indoor and outdoor activities will also be held at Health Center Cigota   – Mountain Zlatibor. There will also be a workshop named as 'Your Child's Health is in the First Place' to prevent and inform people about the treatment of obesity in children.
Singapore –  A host of children's activities are being planned  at a Wellness Village known as 'Horse City' babies & kids swimming lessons, golf training, horse riding school, art centre, martial art centre and as well as yoga, spa, mountain biking, dancing and fitness classes.
Colombia – Thanks to the support of governmental entities such as Procolombia, the PTP of the Ministry of Commerce, Industry and Tourism, Governorships and City Halls; and different wellness entrepreneurs in cities such as Bogota, Medellin, Cali, Cartagena, Cundinamarca, Boyaca, Casanare, Caldas, Risaralda, Quindio and Santander a range of colorful GWD celebration events will take place in this "Country of Good Living."  Activities dedicated especially to children will include; Yoga, Meditation, Hiking, Fitness and ancestral rituals.
Russia –  A series of events for kids is being planned including: free dance therapy classes and consultations with family psychologists and even wellness enlightenment lectures will be organized by some of the supporting facilities.
Turkey — Kucukciftlik Park in Istanbul is getting ready for another massive all-day celebration with Yoga, Pilates, Zumba workshops, healthy-life style seminars of best-selling authors and kids activities such as basketball, zumba, painting and a musical concert to end the day. The GWD event hosted more than 7000 people last year with even more planning to attend this year.
School Painting:  GWD representatives collaborated with the Ministry of Education and Provincial Directorates to organize GWD volunteers to paint the interior and exterior walls of the schools in Sultanbeyli County of Istanbul and Sahinler Village in Amasya.
To build awareness for both the environment and physical fitness, GWD has also organized volunteer plogging — a Scandinavian workout trend that involves picking up trash while jogging — activities at several parks in Istanbul and in Sapanca. In addition, GWD reps will also practice Step 7 in the day's manifesto and "Do a Good Deed" by leading activities at nursing homes including: musical events, meditation, healthy food seminars, tea-party, gardening, painting etc.
France –   The 180-member French Spa Association and its 180 members are supporting GWD 2018 and it has also received the official support of the city of Enghien-les-Bains in France. Several GWD  programs will be organized in Paris, City Hall of Belfort and Luxeil Les Beins.. Including hospitality leaders such as: Hotel De Crillon, Shangri La Paris; Mandarin Oriental Paris AccorHotels Corporate, Thalassa sea & Spa (16 properties), AccorLocal, Four Season's Cap Ferrat, , Charme d'Orient. Spa Ahimsa (briançon), Ville d'Enghien Les Bains and 5 more cities. Product companies organizing GWD celebrations include:  Spa Cinq Mondes Paris (Paris, Bruxelles, Lausanne), Biologique Recherche, Deep Nature, Ecole Catherine Sertin, Ecole Internationale du Spa, RKF(Belfort), GHarieni France, Omnisens, , @bc Spa Management, , bliss you (online wellbeing platform)
Japan – This year's theme is "Kansha", Gratitude and with three areas of focus:  Food Shokuiku, Workplace Wellness and Cultural & Historical Aspects.
Prior to GWD celebration event on June 9th, students at a women's university in Tokyo, made an online movie showing how easy it is to create a healthy bento box and Tokyo International High School used GWD materials in a for a health and science workshop on how to make healthy held O-bento Osaka Marriott Hotel opened Free Vegetable Juice Bar for Employees. Hilton Tokyo Bay offered a Wellness Menu featuring healthier dishes at Employees' cafeteria. Also, Power Nap Space for quick rest and refreshing. GWD Japan team is planning to have Kids Karate event at Okinawa Karate Kaikan on the celebration day.
USA – GWD celebrations are organized throughout the different states of USA within the leadership of 18 GWD Ambassadors of USA.
Montana – A true community event, theWave Aquatic & Fitness Center in Whitefish Montana will host a full calendar of events on GWD starting with a Diabetes Awareness, one-mile Fun Run/Walk organized by the local North Valley Hospital.  The day continues with: open swim time for children and families, arts and crafts with a wellness theme, group exercise (Yoga, Zumba and Cycling), Mommy and Me Classes and even a safety check for life jackets. Professional Therapy Associates will be doing spinal health assessment for children and/or injury screening and the Lions Club of Whitefish will be doing the Plus Optix Vision Screening.  Fully embracing this year's theme of children's health, The Wave has also included the GWD Kids Project five-minute morning wellness circles in their own All Aboard Preschool.
California
La Valencia Hotel in La Jolla, CA will unveil it's new Spa La V on GWD and join the entire village to celebrate wellness with special offers from over 30 merchants in a .3 mile radius – from athleisure wear to fitness clubs; from juice bars to Sky Yoga studios.  The Merchants Association is producing a "Wellness Walk" Map to hand out to visitors that highlights  wellness stops in the top tourist destination – including "Children's Beach" where seals and sea lions come to bask in the sun.
Imperial Beach, CA – Mayor Serge Dedina – a biker, surfer, environmentalist — will open the day of activities at the eco friendly Pier South Resort that is organizing a five-hour, children centric celebration of Rooftop Tai Chi, Yoga by the Pool, Bootcamp on the Beach, Nutrition, Meditation & Art Classes for kids a Wellness Expo in the hotel's lobby and even a Junior Chef Competion!
Four Seasons Hotel Los Angeles at Beverly Hills will do a special Media Day with an agenda of:; Helipad yoga with Andrew Sealy from Alo Yoga, wellness talk by Celebrity Nutritionist Kimberly Snyder, Talk by renowned Astrologer Susan Miller, Wellness Panel discussion with Janice O'Leary, wellness editor of Robb Report; Emily Hoyt, the founder of LATHER; Suze Schwartz, the founder of Unplug Meditation, Lunch in Cabana Restaurant by top Plant-Based Chef Matthew Kenney and meditation by Deganit from Nuurvana to conclude the day.
Kerstin Florian partner spas that have committed to GWD events include: Chuan Spa at Langham Chicago, IL, Five Wellbeing Studio & Spa, Colorado, Montage Laguna Beach, CA, Pasea Hotel & Spa, Huntington Beach, CA, Sonoma Mission Inn, CA, Rosewood Sandhill, CA, Henderson Beach Resort, FL will include a variety of wellness activities – yoga, meditation, fresh juices, etc.
Riverside, CA — GOCO Hospitality's Glen Ivy Hot Springs in Corona, California also has a packed series of activities lined up. In the week of Global Wellness Day, the Glen Ivy social media channels will be sharing educational posts focused on the GWD 7 Step Manifest. There will be numerous giveaways such as re-usable water bottles, free admission and complimentary treatments. A packed schedule of classes is available for guests, such as Aqua Fit, Aqua Yoga and dance classes. Pink Global Wellness Day tokens will be hidden around the Glen Ivy spa. Guests that find these tokens can redeem them in exchange for fresh and healthy juice drinks.
Ohio – GWD in Ohio organized a corporate "7 Weeks to Wellness Challenge" based on GWD 7 Step Manifesto for companies/organizations, churches, temples etc. and will be encouraging people in Cleveland to focus on one step each week. Beginning on Monday, April 23, the challenge was even put on a mobile app to make it user friendly. On Global Wellness Day, Saturday, June 9th, there will be a huge celebration of these values at University Hospital's Otis Moss Center at which free healthy cooking demonstrations, free exercise classes and awards will be given, followed by a bike/walk/run to The Cleveland Museum of Art's Parade the Circle.
South Carolina – On GWD, The Beach Club at Charleston Harbor Resort & Marina will debut its program with award-winning cinematographer, director and producer Louie Schwartzberg whose 30-minute nature movies will be presented every Saturday evening for kids and their families to view in the resort's private theater. Schwartzberg's films feature time-lapse, high-speed and macro photography techniques and his films are both mesmerizing and calming – a welcome treat for parents and children alike,  The four-film series will feature stand-alone episodes from Schwartzberg's groundbreaking Netflix series called Moving Art with titles of: Oceans, Gratitude, Whales & Dolphins and Flowers.
Florida – Acqualina Resort & Spa on the Beach, Bella Reina Spa, Delray Beach, Faena Hotel Miami Beach, Longboat Key Club & Resort, The Spa at Shula's, Porto Vita Property Owners Association, Inc., BFUT – Institute of Soccer, nSPA at Marriott Delray Beach are among the properties that will organize GWD celebration events. The content of the events will include: wellness detox packages, skin wellness glow facials, yoga, meditation, group healing sessions, pranic healing conference, spinning classes, rhumba classes, weight training, Pilates, beach walk, pool side reflexology, book sessions, farm to table mini treatments, kids focused workout, kids play yoga and colouring books.
Maine – On June 9th, people will come together at Short Sands Beach, in York, Maine for a beach clean-up and free beach yoga — provided by Zen Den Yoga — smoothies and juice samples, giveaways and prizes.
Italy — Global Wellness Day at GOCO Spa Venice at the JW Marriott Venice Resort & Spa will start with a morning 'Percorso Vitae' run and exercise at the wellness stations in the Isola delle Rose Park. The spa will serve energy juice shots and healthy plant-based biscuits to guests. There will be a breathing and mindfulness session along with a child-friendly reflexology activity run in conjunction with the resort's kids club. To educate guests, the spa will be running an informative workshop on the topic of how the hormonal circadian rhythm affects health. The day will come to a close with sunset hatha yoga. GWD team in Italy will be involving nearly 30 Comfort Zone Salons doping specific local activities for GWD celebration day. Four Seasons Firenze, Monte Leone by Cre@more & Marcheting Events, Costa Crociere, Naboo Spa Caserta c/o Grandhotel Vanvitelli, Pullman Timi Ama Villasimius Sardegna Belmond Hotel Portofino and Principe di Savoia di Forte dei Marmi are among the properties that will organize GWD celebration events in 2018.
South Korea – South Korea has recently joined in GWD family.  Guri City Hall and Conrad Hotel Seoul will also be celebrating GWD with Walkerhill Hotel & Resort organizing a big event that will include; Talks on Health, FitZone, AquaZone, Nutrition, Healing and Cooking Classes.
Cyprus – Entitled 'The Road to Wellness' GWD will organize a day for all ages in the city of Limassol with a program that includes: Yoga, Tai Chi, Pilates, Meditation, Workshops, Round Tables, Empirical Exercises, Reflexology, Nutrition, Head & Foot Massage, Body Combat, Cardio Grit, Zumba, Dance, and an environmental/charity action, collecting plastic for the purchase of wheelchairs
South Korea – South Korea has recently joined in GWD family.  Guri City Hall and Conrad Hotel Seoul will also be celebrating GWD with Walkerhill Hotel & Resort organizing a big event that will include; Talks on Health, FitZone, AquaZone, Nutrition, Healing, Cooking Classes.
Thailand— Ambassador Andrew Jacka will be taking the project to the Ministry of Education of Thailand and Thailand will be the pilot country to implement the project at schools.
GWD is organizing a Medical Mission at Pala-U between March and June to support the disadvantaged in the Prachuab Kiri Khan boundaries, in the southern part of Thailand in effort to educate, develop and encourage local sustainability.  GWD's mission will be to provide medical aid, education, support and micro-business opportunities to people living in remote locations and to endeavour to create a positive impact on their lives, providing them with the necessary skills, knowledge and materials to become self-sustainable.
Global Wellness Day will be celebrated in multiple locations such as Absolute Sanctuary, Koh Samui, Amatara Amatara Wellness Resort, Phuket, Chiva-Som International Health Resort, Hua Hin, Kamalaya Wellness Sanctuary & Holistic Spa, Koh Samui and RarinJinda Wellness Spa Resort, Chiang Mai.
Canada – The celebration events will include activities that promote wellness in the workplace with healthy, organic food, infused waters and walks, a yoga & mindfulness class for kids happening throughout the country, in Vancouver, British Columbia (BC), Winnipeg Manitoba and Brathurst, New Brunswick. The GWD Canada team is also in touch with the hospitals in Vancouver including the local children's hospital for the future cooperation.
Spain – In 2018, GWD will be celebrated in 30 places with more than 80 different activities. Ushuaïa Ibiza Beach Hotel Spa, Hard Rock Hotel Ibiza, Hard Rock Tenerife Spa, Zentropia Palladium Spa & Wellness, Gran Palladıum Palace Ibiza, Gran Palladium White Island, Sha Wellness Clinic, Esenza by Sha, Jumeirah Port Soller Spa, Termatalia, Mequinenza Town, Tribuna Termal, Wellness Madrid, Hotel Riu Garoe Spa, Hotel Best Tenerife Spa, Mandarin Oriental Barcelona, Spa Best Semiramis Puerto de la Cruz, Spa Laguna Nivaria, Spa Weare la Paz, Spa Azules de Nivaria, Spa El Galeón Adeje, Spa Eutonos Sheraton la Caleta are among the important hotel brands that support and celebrate GWD in 2018.
Hong Kong  – ANNABELLE Asia Company Limited Spas will organize GWD celebration events at Hong Kong Macau and Asia representing several brands such as A Beauty Bar, Shangai Beauty Blender, Coola, Ilia, Illume, Emma Lomax, Esse, Invisibobble, Karuna, Not A, Sparitual, Sela, O Way and Tonic Australia will also be celebrating GWD with colorful events.
India– Ambassadors are working on spreading the celebration throughout the country with spa and salon owners and even police stations leading the way.
Maldives – One and Only Reeth Rah Maldives is planning a very colorful celebration event in 2018. Other resorts that support GWD include: LUX* Resorts and Hotels, Jiva Grande at Taj Exotica Resort & Spa, Maldives, Jiva Spa at Vivanta by Taj – Coral Reef, Maldives, Six Senses Spa Laamu, Six Senses Spa Kunfunadoo, Anantara Kihavah Villas Maldives, Mandara Spa, Four Seasons Resort Maldives at Landaa Giraavaru.
Côte d'Ivoire –  Abidjan So Spa – Sofitel Abidjan Hôtel Ivoire will organize a GWD celebration program that will include; So Spa Discovery Day, Diagnosis of the skin, Nutrition Specialist advice on diet, Yoga, Zumba.
Romania – In 2018 ,each spa center will offer wellness activities to their guests for 3-4 hours including dance, fitness, stretching activities, breathing sessions, meditation therapies, healthy food workshops, spa treatments etc.
Costa Rica-   Costa Rica Wellness Tourism Association, the Costa Rica Tourism Professionals, San José Municipality and the Tourism Board are among the institutions that support GWD since 2017. Three different regions are celebrating: North & South Pacific Regions, The Central Valley & The South Caribbean, with activities including:  Yoga with aromatherapy and breathing.  Ayurveda universal wisdom.  Head Massage.   Vibrational bioenergetics, acupuncture, Reflexology,  Prevention of injuries of daily life.,  Latin Dance class, Thalassotherapy, Forest bathing. The Four Seasons hotel will have three special days of activities including a 5K, beach cleaning, tree planting, workshops, special menus and even employee wellness programs.
Cambodia – 2018 will be the second year of GWD in Cambodia. Raffles Hotel Le Royal will organize a celebration event that will include social media posting competition and the tips of starting focus on the wellness into the celebration program. The target will be to create awareness on well-being and convincing people to take care of themselves.
Zimbabwe – GWD recently assigned an Ambassador from Zimbabwe, Gladys Mazvita Sambo, Business Development Manager of Elite School of Beauty to spread the project in the Africa region as well.
Republic of Macedonia – Football and handball activities as well as dance and yoga classes and nutrition presentations will be organized in cities such as: . Ohrid, Gevgelija, Skopje and Shtip
Morocco – The GWD team creates awareness for the cause by participating in events such as The Marrakesh Marathon, Alla Takerkoust Ecotrail and organizes health courses for the local community.
Ethiopia – In spite of a challenging political situation, GWD Ethiopia is inviting more organizations to get involved and working hard to arrange educational events for low income communities.
Latvia – A country that always has focused on kid's wellness activities for GWD, this year's celebration will be held at a school.
Slovenia –Wellness students from Higher Vocational College for Cosmetics and Wellness Ljubljana and College for Hospitality and Tourism Maribor as well as partners such as Rimske Terme, Thermana, Wellness Astoria Bled, Wellness Above the Clouds Golte, Terme Snovik, Histria Botanica will actively support the global project.
Norway – This is going to be the first year of GWD in Norway. GWD will be doing a celebration event on June 9th at The Well that includes; An exercise event together with Atlet Fysio – in the city centre of Kolbotn, Free Aufguss at the Well after the event – with smoothies for all participants, magenta beach flags around the pool and in Kolboth centre by the event, magenta Global Wellness Day t-shirts on all employees, participants and the event coordinaters.
NOTABLES SUPPORTING GWD 
Global Wellness Day is honoured to have Deborah Szekely, Co – Founder of Rancho la Puerta and the Founder of Wellness Warrior as GWD Advisor.  Clinical professor at UCSF and Founder of the Preventive Medicine Research Institute, Dr. Dean Ornish, Turkish-American cardiothoracic surgeon and the host of Dr. Oz Show in USA, Dr. Mehmet Oz and World record holder, the legendary Wim Hof commonly nicknamed as "The Iceman" have given their support to Global Wellness Day. Wellness Expert and the writer, Nikki Sharp, Celebrity nutritionist Kimberly Snyder and worldwide known Astrologist Susan Miller have also given their support to GWD. Ms. Lhakpa Sherpa, the current world record holder for number of successful attempts to Mount Everest by a Woman (eight) took a GWD I SAY YES paddle to the top of Everest in April.
GWD team has outreached the following government and top personalities in British culture: Secretary of State for Health and Social Care Jeremy Hunt MP, Member of Parliament Steve Brine MP, Lord O'Shaughnessy, comedian and very well loved by the UK Dawn French, celebrity chef Delia Smith, top TV presenters Alex Jones Claudia Winkleman and Davina McCall, model and TV presenter Tess Daly, 4 gold medalist Olympian Rebecca Adlington, comedian and Hollywood actress Miranda Hart, model and Vogue columnist Lisa Snowdon and SpaBreaks.com.
GWD GOVERNMENT & INSTITUTIONAL SUPPORT:
GWD is also getting the support of schools and institutions worldwide such as; CIDESCO Schools, Thuya Escuela School in Spain, Institute for Integrative Nutrition, Exercise is Medicine, Day Spa Association, SpaFinder Wellness 365, Treatwell, Global Wellness Institute, Global Wellness Summit, Arizona Spa & Wellness Association, Florida Spa Association, International Spa Association (ISPA), Nihon Esthetic Association in Japan, Turkish Heart Foundation, South African Spa Association, Spa – A (Fédération des professionnels du bien-être) and S.P.A.S (Syndicat Professionnel des Activités de SPA), ATOUT France (France Tourism Development Agency).
International governmental institutions, mayors and associations are rallying to support GWD. So far, GWD has the support of the governments of USA, Cyprus, Turkey, Ireland, Serbia, Costa Rica, Thailand, Colombia, Canada, Aruba, India, Nigeria, Brazil, Argentina, France and Mexico. 
-Thailand has the support of the Ministry of Tourism, Bangkok Metropolitan Municipality, and the Thai Spa Union.
-Cyprus has the support of the President Nicos Anastasiades. GWD is also supported by Cyprus Tourism Organization and the Governorates of Limassol, Larnaca, Paphos, Agai Napa and Nicosia.
-Turkey has the support of the Union of Touristic Hotel Management, Business Administrators and Investors; Turkish Heart Foundation, Istanbul Metropolitan Municipality, Municipality of Sapanca and Sakarya Directorate of County Tourism Culture.
-Canada has the support of Jack Froese, the Mayor of Langley City.
-Aruba has the support of Aruba Tourism Union to make sure that GWD is celebrated in each spa in Aruba.
– USA – Serge Dedina, the Mayor of Imperial Coast, CA, has given his support to Global Wellness Day. The mayors of Piermont New York and Catalina Island, California also have given their support to GWD. The mayor of Orange Village in Ohio, Kathy U. Mulcahy and the representative of Council, Armond Budish have given their support to GWD.
-The Ministry of Tourism in India and the Ministry of Health in Maharashtra have given their support to GWD. At the same time, Water Resources Minister of India, Girish Mahaj and Child Welfare Minister of India, Pankaja Gopinath Munde have given their support to GWD.
-Nigeria has the support of the French Consul General, Laurent Polonceaux.
–Costa Rica: Johnny Araya, the Mayor of San Jose, and the Vice-President Paula Vargas Ramirez have given their support to GWD. San José Municipality and the Tourism Board, The Costa Rica Wellness Tourism Association, and Costa Rica Professional Society are also supporting GWD.
-Ireland has the support of the Ministry of Health under the leadership of one of Tony McLoughlin.
-Serbia has the support of Serbian Chamber of Commerce and the Assembly of the City of Belgrade.
-Mexico has the support of the government of San Miguel de Allende and the Mayor. At the same time, the Economic Development and Tourism Secretary of San Luis Potosi, Gustavo Puente Orozco has given his official support to GWD.
-Colombia has the support of Procolombia Exports Tourism Brand Country, Trade Institute and the Minister of Tourism, Maria Claudia Lacouture.
-Argentina has the support of the Chamber of Deputies in the state of Entre Rios.
-Brazil has the support of the Mayor of Gramado, Brilho do Sol Children Association and NGO called Charity Ladies.
–France the city of Enghien-les-Bains supports GWD.
HOSPITALITY & SPA INDUSTRY SUPPORT
Hospitality & spa industry leaders that have committed to often company-wide participation include: Four Seasons Hotels and Resorts, Fairmont Hotels, Constance Hotels and Resorts, ROYAT, Talise Spa (group of Jumeriah Hotels & Resorts), LUX Hotels & Resorts Group, GRACE Hotels of America, GOCO Spas & GOCO Retreats, Mandarin Oriental Hotel Group, Fairmont, Raffles, SIX SENSES, Marriott Spas, Thalasso & Spa Serge Blanco, Richmond International, St. Regis Punta Mita Resort, SENSE SPA, Kurotel, Divani Apollon Palace, Best Alpine Wellness Hotels, Accor Hotels, WTS International, HILTON, Red Door Spas, OBEROI Spas, Chuan Spas, Shangri-la Bosphorus Istanbul, Swissotel, The Peninsula and Sandals.