Blu Spas Inc Joins 100 Countries Celebrating Global Wellness Day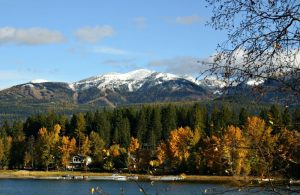 Saturday, June 10 – Complimentary Activities include: Community Walks, Zumba, Energy Medicine Yoga & Selfcare Stations, Offered at The Springs of Whitefish
Whitefish, Montana (20 May 2017) — Blu Spas, an international design firm that has been creating eco-friendly spas and wellness sanctuaries around the world for over 30 years, will join over 4,000 locations in 100 different countries to celebrate Global Wellness Day on Saturday, 10 June 2017.
A founding member of the Green Spa Network, Blu Spas is known as an industry leader in spa + wellness + fitness + sustainability design. It is fitting that Blu Spas would help to organize Global Wellness Day celebration where the company is headquartered in Whitefish, Montana, known as  outdoor sports haven and state famous as the setting for the 1992 movie, "A River Runs Through It."
Hosted by The Springs of Whitefish – a Senior Living Community – the day will begin with a community walk, and continue with lively movement demos from Zumba, TaiChi, Aerobics, Energy Medicine Yoga & OULA (a new dance craze, founded in MissOULA Montana). The Springs will also showcase "selfcare stations" with information on acupuncture, massage, nutrition, body care & meditation, all ages welcome. Sponsors also include: Whitefish Massage Therapy and The Wave Aquatic & Fitness Center.
June 10, 2017 will mark the sixth annual Global Wellness Day (GWD) celebration and the third time the special day is being celebrated around the world.  With a mantra of "One Day Can Change Your Whole Life," Turkish founder and cancer survivor, Belgin Aksoy Berkin, has inspired an international network of over 85 Global Wellness Day Ambassadors, 3 Advisors & 21 Key Supports to organize complimentary wellness events again this year.  Berkin's idea from the beginning was that wellness is not a luxury but the inherit right of every individual and she works hard to ensure that GWD events will never be commercial and are free and open to public. Taking care of the planet as well as the people on it go hand-in-hand with the mission of GWD.
ABOUT BLU SPAS INC:
Blu Spas Inc is a full-service design firm offering consultancy, advisory and operating solutions for the spa, fitness & wellness industry. Blu Spas has worked on more than 400 projects in 38 countries, creating extraordinary experiences and adventures for people of all ages and contributing to the "Global Spa Evolution." Their most recent spa opening was the 25.000-square foot Loma de Vida at La Cantera Resort & Spa in the Texas Hill Country. Blu Spas has upcoming spa openings in Kuwait, Tunisia, Montana, Bora Bora and Cabo San Lucas.  http://www.bluspasinc.com/
ABOUT GWD
Global Wellness Day's simple but effective pink paddles saying "I SAY YES TO WELLNESS" have become synonymous with the day and GWD's manifesto is simple and clear:  1. Walk for an hour. 2. Drink more water. 3. Don't use plastic bottles. 4. Eat healthy food. 5. Do a good deed. 6. Have a family dinner with your loved ones. 7. Sleep at 10:00 pm. In addition, a special focus for this year's celebrations will be to encourage kindness, gratitude and mindfulness and happiness!  To that end, locations will be encouraging their attendees to try for a technology detox on that day, setting aside at least two hours to be electronics free.
Complimentary wellness activities — like Zumba, yoga, Pilates, dance, ballet, hiking, workshops related to nutrition, diet, healthy eating and happiness, therapies such as breathing, laughter, art & mindfulness and beauty classes — will be organized across the globe to help millions realize the difference one day can make to inspire healthy change in the world.  Look for the hashtag #GlobalWellnessDay to follow what happens from sunrise to sunset around the globe on Saturday, 10 June 2017, and always the second Sunday in June each year. http://www.globalwellnessday.org/